News
Introducing our Gastonia Office
We are branching out and moving forward!
We have been growing our business and setting up new offices across North Carolina. We decided that now was time to work on getting our information and advice to YOU, our clients. We are happy to start with this.
Whitaker & Hamer has seen exceptional growth in 2021 thanks to our clients. Our community is constantly growing in the five locations where we have offices, which are Raleigh, Garner, Clayton, Goldsboro, and Fuquay-Varina. We are excited to continue that trajectory as we expand outside of the Triangle and further west with our sixth and newest office in Gastonia.
Whitaker & Hamer attorney Aaron Low will be taking the lead in the Gastonia office. Aaron has extensive experience in civil litigation and has been practicing for 18 years since his graduation from Adrian Wiggins School of Law, Campbell University in 2003. His licensure in both North Carolina and South Carolina allows our clients to be served across both states as the firm continues to grow.
While real estate closings continue to be our bread and butter, the Gastonia location in particular will have a unique focus on Personal Injury Law, Civil Litigation, and Contract Law.
We are excited to serve you in new ways in our newest location as we continue to be your law firm for life.
We handle a wide range of legal matters from real estate to criminal, or from family law to wills/estates. We provide high quality service with the local business touch. We are revitalizing the business in order to make sure any client that walks through our doors is satisfied with their experience. Give us a call and see how we can become your firm for life.

Current Topics
Preparing for a closing or refinancing
Whitaker and Hamer is well versed when it comes to the buying and selling of real estate in North Carolina. If you are buying a new house or thinking of refinancing, we have a few tips for you to ensure a smooth process.
If you are buying a home, it is best to have a real estate attorney established once you are ready to put in an offer. The attorney information is entered on the Offer to Purchase, so this makes for a quicker process. Once your offer is accepted, closing can happen as quickly as 2-3 weeks in North Carolina.
If you are refinancing, consult your lender to see if they require a real estate attorney. While an attorney is not required in North Carolina for refinancing [like one is for purchasing a home,] it is likely in your best interest to consult an attorney to ensure that your current mortgage is appropriately handled in your refinance as well as any other documents including a title search.
Practice Areas: The Many Areas Where We Are Your Firm For Life
Whitaker, & Hamer is known for our real estate transactions, but did you know the other areas in which we provide services?
Estate Planning

COVID–19 has made all of consider more what plans we have in place should the worse happen. Who is going to own the house? What about that family heirloom?

What about your children or grandchildren? These are all questions that may cause you stress and worry. The simple solution: a will. Attorney Ashley Pinner spends half of her day preparing wills for clients to ensure that your family is provided for.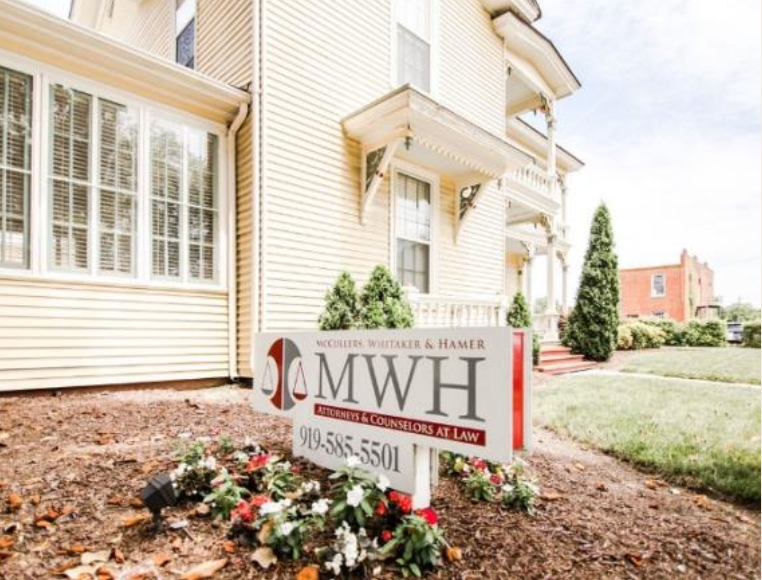 Family

Has your family life become a little chaotic? It's understandable and even expected sometimes. However, if it has become so chaotic that you are considering divorce or separation agreement, then Attorney Taylor Scruggs–Smith would be happy to help you.
Criminal
Attorney Kimberly Lott has spent years in criminal court advocating for clients in matters ranging from simple speeding tickets to felony crimes. Is someone you know involved in a criminal case? Give us a call.
Judica County!
WH produces it's very own video podcast. Judica County is hosted by Attorney Josh Whitaker. The podcast is meant to discuss common legal issues that our clients may find helpful.
Our attorneys have done several episodes of our unique podcast in order to provide helpful tips about real estate, criminal matters and more!
Go watch an episode! All episodes are available on youtube.com or via our website
Current Events: Covid 19: Response and Results
Our office wants to provide an update for you during the ongoing COVID-19 pandemic. First and foremost, we care about your safety and health. We are continuing to limit the amount of people that can attend closings in order to protect both our clients and our staff as well as cleaning our conference rooms between each closings.
Outside of our office, some processes are being delayed due to the backlog that was created during the initial shutdown. Courts are taking longer than usual on returning real estate files which may cause a slower closing process. However, e-recording has been a great strength in getting documents filed and organized electronically to simplify the process. We appreciate your patience as we work through these challenges together to ensure that we provide you with everything you need.
Attorney Spotlight: Mr. Joshua Whitaker
One of our founding partners, who has been apart of the business since its inception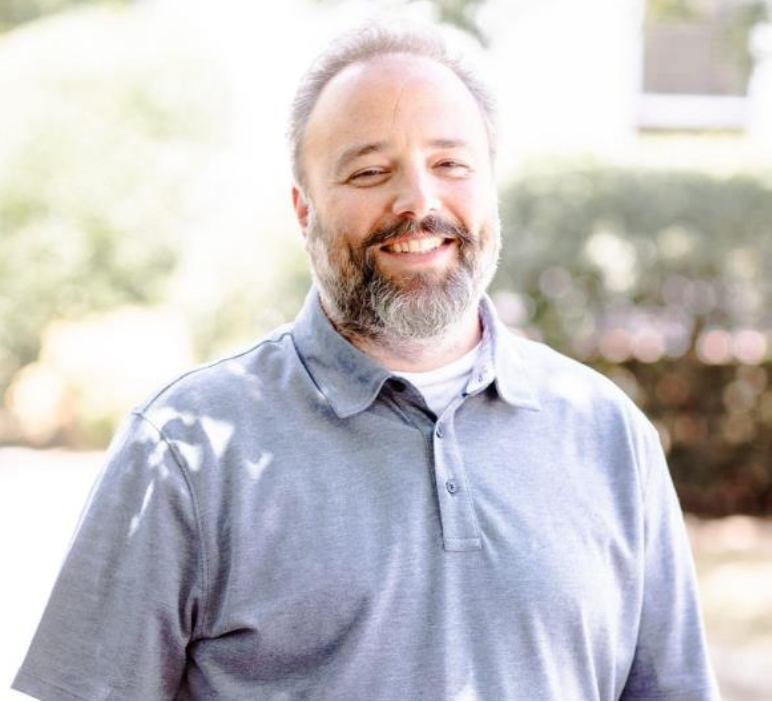 Joshua "Josh" Whitaker is one of Whitaker & Hamer's founding partners and recently celebrated 17 years with the firm. Josh is a Garner, North Carolina native. He attended Garner High School, went to NC State in Raleigh, and then Adrian Wiggins School of Law, Campbell University where he received his J.D. in 2003. It is safe to say that Josh knows the Triangle area like the back of his hand.
Josh, alongside partner Joe Hamer, started the Outlaw Lawyer podcast and Judica County podcast. Outlaw Lawyer is broadcast on local radio stations on Saturday afternoons where the two partners discuss recent legal news and what the legalese and proceedings mean. The firm's Judica County podcast focuses more on legal advice and frequently asked questions we often receive from our clients.

Apart from the firm, Josh owns Shady's, a bar on Main Street in downtown Garner. He enjoys being a small business owner and getting to know people in the local community.

Outside of work, Josh can be found enjoying the Triangle with his wife, Charolette, their three boys and their four dogs. One of Josh's favorite activities is attending Willie Nelson concerts. Charolette and Josh have attended multiple Willie Nelson concerts over the years, and have no plans on missing the next one.
Aside from his aforementioned dedication to NC State athletics, Willie Nelson, and the local community, Josh is man of many interests ranging from wrestling to jazz and marvel comics to the Simpsons. He often will quote Simpsons episodes, ask "did you see the episode where…" and crack jokes around the office.
Final Thoughts
We would like to extend our gratitude to all of our clients and real estate agents for supporting our new policies during COVID-19 and limiting the amount of people that attend closing. Our staff are thankful for your efforts during this time.